Fenelon Falls
Sponsored
Cameron Lake's Calling: Enjoy Resort-Style Living in Fenelon Falls
Chic condominiums, lavish lofts, and waterfront views converge at a new development overlooking Cameron Lake — and the results are magnificent.
Fenelon Lakes Club brings resort-style living to Kawartha Lakes, providing an elevated and modern lifestyle opportunity in the heart of Ontario's cottage country.
With MDM Developments at the project's helm, this exclusive master-planned community rises with more than 15 years of experience behind it, via a developer with a knack for boutique luxury living, beautiful mid-rises, and the creation of communities where residents are invited to relax and explore.
In fact, the concept of "carefree living" is at the core of every one of this project's design and development decisions. To pair with these intentional choices, property management will ensure all the condominium's common elements and spaces are cared for — a luxury most property owners in cottage country don't get to relish in.
The result is an opportunity for lakeside living that isn't weighed down by property maintenance, pool openings and closings, and other time-consuming responsibilities.
READ: Exclusive New Kawartha Towns Bring Contemporary Vacation Vibes Home
There's a special importance to savouring moments spent on the shoreline. Nobody's making any more waterfront, so it's unsurprising that its high demand is consistently challenged by low supply (and the competition is unrelenting).
Beyond bringing a true sense of exclusivity to waterfront experiences, this element of supply vs. demand also increases the value of homes along the lake. In the last several years, these properties have proven to be wise investments, with a tendency to appreciate in value more quickly than non-waterfront properties in the same areas.
But even for those who do snap up land on the water, unplanned expenses tend to sneak their way into the picture; many cottage country properties require serious maintenance and renovations, plus the aforementioned property upkeep and roster of seasonal tasks. With a condominium option like Fenelon Lakes Club, however, prospective buyers get the best of every world: ownership of a new build within a waterfront master-planned community, trust and confidence in a wise investment, and no mind (or money) paid to renos or upkeep.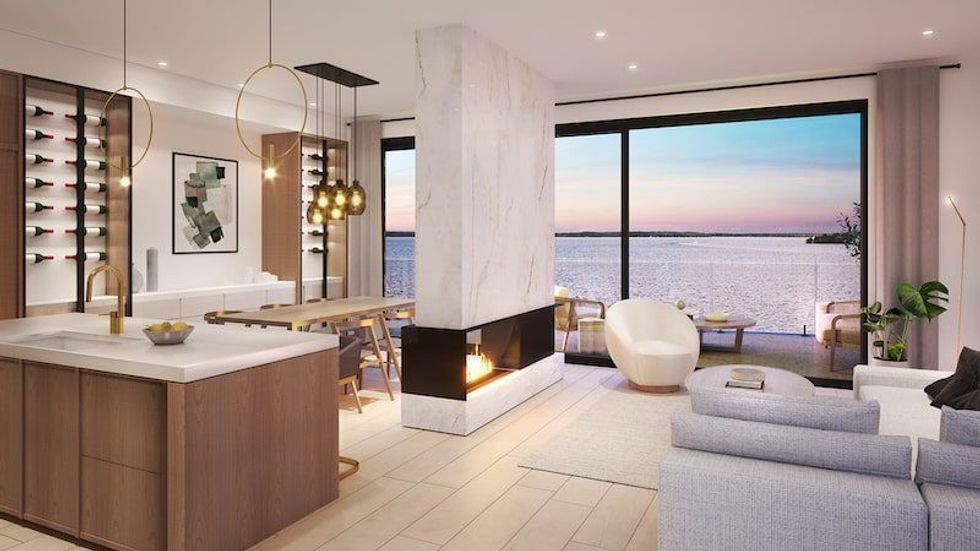 And while waterfront condominium living boasts many practical benefits, the pure aesthetic appeal of Fenelon Lakes Club can't be overlooked. Each of the project's suites boasts upgraded and modern finishings; the look is sleek chic meets cottage country coziness.
Just steps from the suites' front doors, resort-style facilities wait to be enjoyed. Residents can work up a sweat in the fitness centre, cool off at the outdoor pool, and lay back in the lounge, all to their hearts' content. A gaming room and an exclusive residents lounge make for perfect places to hang out indoors, and private waterfront docks beckon for days spent right on the water.
From here, boating, kayaking, and canoeing can become part of residents' daily routines.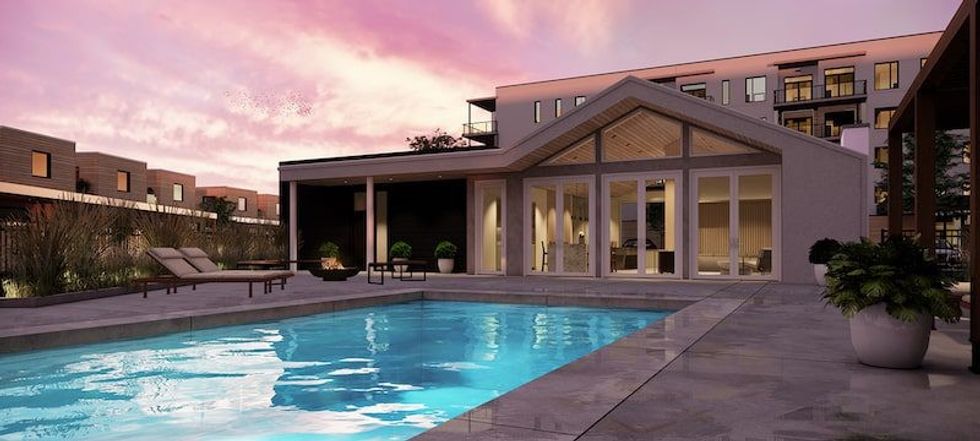 For the days residents feel called to venture into town, Fenelon Falls will capture hearts. Dubbed "the Jewel of the Kawarthas," the charming town is home to the Trent-Severn Waterway's glistening waters, lots of lush greenery, and sunsets that call for a stop-and-stare moment. Boutique shops, welcoming cafes, local restaurants, and historic architecture are the cherries on top of this picturesque destination.
With an address in Fenelon Falls, residents' friends and family will be more eager than ever to come pay a visit. From long afternoons spent poolside to hikes along the nearby Victoria trail and dinners at a local pub, the list of things to do is abundant.
Whether someone's seeking a permanent escape from city life, or somewhere special to retreat to for summers in the sun, Fenelon Lakes Club is answering the call. The development's occupancy schedule is as follows:
Balsam House: Occupying this summer
Clubtowns: Occupying this summer
Cameron House (2-storey lofts): Occupying January 2024
Kawartha Collection (3-storey townhomes): Expected construction early 2024
As it stands, select units — complete with sweeping Cameron Lake views — are still available.
Click here for exclusive updates, a community brochure, a site plan, floor plans, pricing, and purchasing details for Fenelon Lakes Club.
---
This article was produced in partnership with STOREYS Custom Studio.